June 6 - 8, 2023

| Munich, Germany
August 23 - 24, 2023

| Santa Clara, CALIFORNIA
Ali Ahmed
General Manager
TIBCO Software
Ali Ahmed is General Manager of the TIBCO business unit at Cloud Software Group. Previously Ali was SVP of Engineering at TIBCO, where he led enterprise solutions engineering, products, and technology. Over his 21-year tenure at TIBCO, he has held a number of leadership roles across engineering, including Head of Global Engineering Services, and he brings deep expertise in delivering high quality products and managing large engineering teams worldwide. He holds a bachelor's degree in Engineering and an MBA from Osmania University.
Philippe Assuncao
Sr Director of Product Management, EBX & TCMD
TIBCO Software
Philippe Assuncao is leading the TIBCO EBX Product Management team, and is responsible for defining the product direction in collaboration with the engineering team. For the last 16 years, he worked on different aspects of the Master Data Management space, starting his career on the consulting side, then was part of the Orchestra Networks EBX adventure for 8 years, and most recently was the head of the TIBCO EBX presales team covering Europe, Asia, and Pacific.
Shariq Ata
Executive Director IT
UChicago Medicine
Shariq Ata has 25+ years of experience in leading innovation and system integration and product development. He has lead architecture and innovation teams in US, Europe, MEA and Asia. He is currently serving as Executive Director IT at UChicago Medicine where he leads enterprise architecture, data & analytics, system integration and innovation team. Previously he was VP, head of IT Digital solution at NCB, VP Solution Architecture at Cordys and Director Enterprise Application at AMA.
Marco Augenti
Data Engineer
Autostrade per l'Italia
Marco Augenti, a Data Engineer at Autostrade per l'Italia (ASPI), has a broad background leading and implementing AI / ML and BI projects, Data Governance projects (including data quality, data catalogs, and MDM), and architecting data solutions. His work is instrumental in helping accelerate ASPI's digital transformation and in new disruptive technologies. He contributed to the project that won the TIBCO Lighthouse 2022 award.
Ajit Barsode
Director, IT Vendor Management
EssilorLuxottica
Ajit has 30+ years of experience in Oracle database management, infrastructure management, application development and various emerging technologies. He serves as Director, IT Vendor Management at EssilorLuxottica, responsible for managing the entire lifecycle of technology vendors, including selection, negotiation, contracts & performance management, governance & license compliance.
Tom Berquist
Chief Financial Officer
Cloud Software Group
Tom Berquist is the CFO of Cloud Software Group. During his nearly 17 years in private equity, Tom has been CEO or CFO of a number of different software companies including Cloud Software Group, TIBCO, Saba, Corel, and Actian. He also served as an Operating Partner at Vector Capital, a San Francisco-based Private Equity firm.
Erik Beverlo
Director of Process Automation and Digitalisation
ABN AMRO
Erik Beverlo, Director of Process Automation & Digitalisation at ABN AMRO and a member of ABN AMRO's Extended Leadership Group, has more than 15 years of experience in digital strategy execution, process digitalization, and banking operations, most with ABN AMRO. He is responsible for process digitalization within ABN AMRO, heads the department that implements ABN AMRO's BPM Framework, steers the execution of Process Digitalization, and implements its bank-wide hyper-automation capability. As part of that scope, he has Group responsibility for the BPM capability, E2E process design, BPM/Case management solutions, Robotic Process Automation, Low Code, and integration services, all to foster the bank's digital transformation.
Benjamin Blaauw
Head of Development Automation
ABN AMRO
Benjamin Blaauw is leading the hyper-automation journey within ABN AMRO. Within the Development Services grid, Benjamin leads the Development Automation department. Together with the teams, he is responsible for application platforms on Azure for multiple low-code capabilities such as BPMS, RPA, LCAP, BRMS, and Omnichannel Forms. In his nearly 14 years at ABN AMRO Benjamin's leadership has been instrumental in application development efficiency, effectiveness, strategy, and scalability for ABN AMRO success.
Alessandro Chimera
Director Digitalization Strategy
TIBCO Software
Alessandro Chimera is a Director of Digitalization Strategy and member of an EMEA-wide team focussing on customers at TIBCO. He develops and communicates next-generation digitalization strategies and provides guidance to help customers to digitally transform their businesses to innovate and grow with best-of-breed solutions and tools. Alessandro collaborates with partners and various internal teams; in addition he frequently writes articles and blogs and enjoys speaking at events. He graduated in Computer Science at the University "La Sapienza" of Rome and speaks three languages: Italian, English, and German.
Mona Chalabi
Data Editor
The Guardian
Mona Chalabi is the Data Editor of The Guardian where she writes articles, produces documentaries and illustrates data. After analyzing statistics for the United Nations, she saw how important data was, but also how easily it could be used by people with their own specific agendas. Since then, she has had one goal: to make sure as many people as possible can find and question the data they need to make informed decisions about their lives.
Poppy Crum
Chief Scientist
Dolby Laboratories
Dr. Poppy Crum is a visionary futurist, neuroscientist, and innovator whose work sits at the intersection of technology advancement and human evolution. Highly regarded in both the technology sector and academic circles, she is an adjunct professor in computer research at Stanford University where she is at the leading edge of how technology innovation in robotics, machine learning and AI, augmented reality, and sensor fusion combine with data that powers the planet to sustainably transform the industries that support how we live, what we eat, how we move, how we connect, and ultimately, our quality of life. Previously, Dr. Crum was the Chief Scientist at Dolby Laboratories, a leading global innovator and developer of audio, imaging, and voice technologies, where she built new technologies that utilized human physiology to enhance the ways we interact with the world using a deep understanding of human behavior, personalized data, and immersive tech. In fast-paced and thought-provoking presentations that encourage audiences to embrace new technology rather than fear it, Dr. Crum dives deep into the advancements that will change humans and the world in the coming years, including how to power wellness and sustainability with real down-to-earth understanding of the solutions that will enhance the ways we interact with the world through robots, autonomy, and efficiencies.
Gaetano D'Aria
IT & Digital Transfortmation Manager for Operations
Autostrade per l'Italia
Gaetano D'Aria, Head of Information Product at Autostrade per l'Italia (ASPI), has 15+ years of progressive experience leading IT applications across multiple business groups at ASPI. His vision for an AI, ML, and data-driven future at ASPI has resulted in new disruptive technologies and market opportunities.
Jérôme Dard
Director Integration and Solution Development
EssilorLuxottica
Jérôme comes with 20 years of IT experience that includes retail, health insurance, manufacturing, supply chain, and digital and retail marketing. In his current role he is focused on seamless integration and innovative online solutions for internal and external customers. From web development to backend system-to-system integration, he offers a diverse skill set to tackle any custom enterprise development need. He supports solution delivery for Marketing, Supply Chain, Alliances, Finance, Commercial/Key Accounts, Lab Operations, and more. His focus is one business growth through offering a strong reliable set of services, systems to serve and satisfy the mission-critical need of the organization.
Matt Ellis
Senior Director of Product Management and Strategy
TIBCO Software
Matt Ellis is a Senior Director of Product Management and Strategy for the TIBCO Software Business Unit at Cloud Software Group. He has over 25 years of experience in the tech industry, and has held a variety of roles including software engineer, architect, field-facing technical consultant, and product manager. Matt is passionate about using technology to solve real-world problems. He is a strong advocate for open source software and believes that it can provide a powerful foundation for innovation. At TIBCO, Matt is responsible for leading the product and strategy for the TIBCO Platform, including TIBCO Cloud and open source Project Flogo; in addition, he leads the Technical Alliances team. Matt works closely with internal engineering, customers, and partners to develop and mature TIBCO's omni-cloud platform with a focus on Integration, Messaging, Data Integration, and the applicable use of Machine Learning and AI. Matt is a frequent speaker at industry conferences and has written extensively about open source software and edge computing. He is also the author of various technology books, with topics ranging from 3D Rendering Engines to cloud-native architectures and platforms.
Josef Fischer
CEO
Behaim ITS
Josef Fischer is the CEO of Behaim ITS, an 18-year TIBCO / Cloud Software Group consulting services partner that specializes in: Microservice Integration, Cloud / Container Platforms, Streaming Technologies, and API Management. Behaim ITS' team has been working with TIBCO customers in North America and Europe for almost two decades bringing real-time, predictive customer solutions to the enterprise market. To give back and honor the role technology has played in his life, he founded and chairs Behaim ITS' EarthApple Fund - a non-profit organization focused on helping underprivileged school children discover the world by putting computers, tablets, and technology schooling in their classrooms. Josef was born and raised in Nuernberg, Germany, and attended the IMG / Bollettieri Academy in Bradenton, Florida. Besides spending time with his family, he enjoys tennis, golf, skiing, and chess.
Jason Henley
Director - Account Technology Strategist
TIBCO Software
Jason Henley is a Passionate Sales Professional and Leader with over 25 years of experience. He has been an Enterprise Integration specialist with TIBCO for 11 years and has worked with many of TIBCO's top customers in transforming their integration strategy. In addition to his technical sales leadership, he has worked across the organization, assuming several different roles, driving innovation and collaboration globally. Jason's primary focus is helping customers optimize their costs, improve their own customers' satisfaction, and to drive growth and value-added services.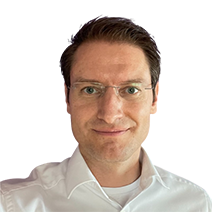 Matthias Fischer
Product Area Lead Data Corpus and Data Foundation
Swiss Re
Matthias has more than 15 years of insurance industry experience with focus on solving challenging data management problems. His background is in information management and he had multiple data expert and data leadership roles in different countries and regions throughout his career. Currently he is leading the Data Foundation area at Swiss Re that includes the topics data warehouses, data mesh, master data, data governance, data catalogue, data architecture and data lifecycle management.
Claudio Gambirasi
Head of Asset Management Office
Autostrade per l'Italia
Claudio Gambirasi is Head of the Asset Management Office at Autostrade per l'Italia (ASPI), progressing his career over nearly five years with a previous experience in construction management. With an academic background in both business management and civil engineering, Claudio brings a technically-informed perspective to ASPI business innovation, developing the asset management systems (ARGO project) and techniques and methods for predictive maintenance.
Gianluca Maria Garofoli
Process Engineer
Autostrade per l'Italia
Gianluca Maria is a Transportation Engineer in the Operation Coordination Office at highway management leader Autostrade per l'Italia. He focuses project initiatives relating to the improvement of operational processes and the collection of business requirements for the design of IT tools supported by the latest generation technologies. Before joining ASPI, Gianluca Maria had 3 years of experience in a consulting company in the field of transport engineering.
Sheri Holt
Senior Lead Value Engineer
Cloud Software Group
Sheri Holt is a Senior Value Engineer for the West Region of Cloud Software Group. She has more than ten years of experience identifying areas of opportunity and value within business operations in several industries, including hospitality, financial services, and technology. Now, in a consulting capacity, Sheri enjoys collaborating with customers across industries to understand what is most important to them and uncovering value for long-term success.
Vasil Kajcovski
Senior Director, Engineering
TIBCO Software
Vasil Kajcovski is a member of engineering at TIBCO Software Business Unit, Cloud Software Group, and the global head of the customer focus team, responsible for helping customers unlock the maximum potential of TIBCO's messaging, eventing, and monitoring technologies. With over 25 years of experience in the enterprise software industry across different geographies and extensive vertical industry expertise, he is helping organizations improve their business on all levels, transform into next-generation digital enterprises, and stay in line with the latest business and technology trends. Throughout his career, Vasil held a variety of senior leadership roles within the enterprise software industry: starting as a software engineering manager at one of the largest Dutch software houses; continued as founder, managing partner, and CIO of enterprise software outsourcing start-up in the Netherlands and served several senior advisory roles, before joining TIBCO Software in 1997. He studied at the University of Cyril and Methodius in Skopje, Macedonia, and the University of Amsterdam, The Netherlands, and holds a BSc in Computer Science and Electronics.
Dev Kannabiran
Senior Director, Account Technology Strategy
Cloud Software Group
Dev Kannabiran is a senior presales leader with a proven track record of driving revenue growth and profitability at multinational companies like Dell, TIBCO, and CSG. He is a Data Integration & Analytics professional with over 17 years of extensive experience managing diverse, cross functional teams. Dev holds a Masters degree in management information systems from Oklahoma State University. Dev has authored books, technical blogs and run multiple webinars on the topics of data management, data science, AI/ML and ModelOps.
Nate Keefe
Director of Product Management
TIBCO Software
Nate is the Director of Product Management for TIBCO's suite of Integration products. With more than 10 years of experience, he works with end-users and partners to realize the value of API-led and Event-driven integration patterns for cloud and hybrid architectures. He has a BS degree in Business and drives a German sports car.
Rajeev Kozhikkattuthodi
VP, Product
TIBCO Software
Les Ottolenghi
EVP & Chief Information and Technology Officer
Stride, Inc.
Les Ottolenghi, EVP & Chief Information and Technology Officer, has had a remarkable 30-year career designing and implementing digital service strategies. At Stride, Mr. Ottolenghi is leading the company into a new era of IT solutions. In his role, he is responsible for establishing a best-in-class technology experience for Stride customers. This includes that applications, platforms, infrastructure, processes, and operations are efficient, reliable, scalable, and secure.

Previously, Mr. Ottolenghi served as CIO and Executive President of Caesars Entertainment where he led the company's digital business strategy, developed seven cloud transformation platforms including the ""zero trust"" cybersecurity program, and implemented the first cybersecurity readiness program at Caesars. Prior to the role, he was the Chief Information and Innovation Officer for the Sands Corporation where he improved regulatory compliance on data privacy and gaming, oversaw a global IT staff, and built strategic relationships with tech leaders in Silicon Valley, among many other accomplishments.

Mr. Ottolenghi currently serves as an advisor for the MIT Technology Review Global Panel and the Nevada Governor's Advisory Board. He also serves on the Board of Directors for the Technology Business Management Council where he advises on best practices for enterprises technology leadership. He was recently recognized as an innovator in the Artificial Intelligence and data analytics space by The Economist and Harvard Business Review.
He earned a Master of Business Administration from Emory University and a bachelor's degree from Duke University.
Hitesh Nembhwani
Director, Product Management
TIBCO Software
Hitesh is a hardcore TIBCO evangelist with 17+ years of expertise in Integration and Event Processing areas. He started at TIBCO as an Engineer and continued making his way to lead the Product Management teams today. Hitesh is very passionate about helping customers across various industries to design and build mission-critical solutions to make the world a better place! He is a foodie and enjoys traveling and cooking.
Olle Landstrom
General Manager
Spotfire
Olle Landstrom is the General Manager of Spotfire at Cloud Software Group, where he is responsible for the product development and management of the analytic platform solution. During his 19 years at TIBCO, Olle served as the SVP of Engineering and various engineering executive roles within the Spotfire Product Group. He also managed products, including Jaspersoft, Composite and EBX. Prior to TIBCO, Olle worked for IAR Systems in Sweden, including as the Chief Technology Officer, and served in other software development roles for Upnod and Nexus Communications. Olle holds a master's degree in technical engineering from Uppsala University.
Alessandro Lanna
Global Information Technology Manager
Campari Group
Alessandro Lanna is currently Global Information Technology Manager at Campari Group. In his more than seven years at Campari, he's managed the IT side of their global product supply chain processes; global integration design, architecture, and strategy; and supply chain optimization and agility. His leadership is instrumental in helping Campari Group realize its vision for growth across all regions and for all brands.
Tobias Lehtipalo
VP, Product Management
Spotfire
Tobias Lehtipalo is the head of Product Management and Product Strategy for Spotfire. He joined Spotfire in 1999 as a software engineer and helped build it into a leader in Business Intelligence and Analytics holding roles in engineering management, marketing and product management. He has a Master of Science in Molecular Biotechnology Engineering from Uppsala University and a Certificate of Business Excellence from Haas School of Business at the University of California Berkeley.
Bobby Liao
Director of Product Management
TIBCO Software
Over the course of his 25-year career at TIBCO and its predecessor Teknekron Software Systems, Bobby Liao has worked with enterprise customers in various industries including financial services and high-tech manufacturing. Currently serving as Director of Product Management for TIBCO's messaging and data grid technology, he focuses on enabling customers in developing mission critical solutions. Bobby Liao is based in Silicon Valley and holds degrees in Electrical Engineering and Computer Science from Stanford University.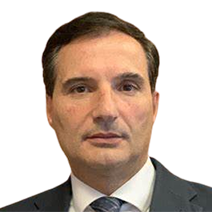 Gianfranco Naso
VP of Sales, Europe
TIBCO Software
Gianfranco is the VP of Sales for Europe at TIBCO. More than 30 years of experience in sales and in leading and managing technical sales teams within multinational software and system integration companies enables Gianfranco to successfully develop and manage complex organizations operating in the European market through a direct or indirect approach. Prior to TIBCO, Gianfranco worked in senior management roles in companies such as Progress Software, BMC Software Italia, and was sales manager of the telecommunications division within the Siemens group.
Pedro Diaz Ochagavia
Vice President of TIBCO North America
Cloud Software Group
Pedro Diaz is the Vice President of TIBCO's North Americas region. He worked with numerous teams across the world, instilling a culture of customer excellence. With over 20 years of experience in the software industry, Pedro is well respected for his views on the ever-changing SaaS and digital transformation markets. Prior to joining TIBCO, Pedro held senior positions at BMC in Europe before relocating to North America to run BMC's Latin and West Americas regions. Pedro's early career was honed at Hewlett-Packard in Europe. Pedro holds MS degrees in Information Security from Madrid University and Engineering in Information Technology from ICADE-ICAI University, as well as a BS in Computer Science from ICADE-ICAI University in Madrid.
Hugo Peters
Principal Product Manager - Developer Experience (DX)
TIBCO Software
Hugo Peters is the product manager for the Development Experience (DX) of the Cloud Software Group and part of the TIBCO Business Unit. He is responsible for giving developers that work on the various TIBCO Platforms the smoothest experience possible to create enterprise ready business solutions. He joined TIBCO in 2008 and fulfilled various roles within services, sales, engineering and product management.
Natalie Polson
SVP, WW Commercial Sales, and Channels
Cloud Software Group
Emily Robertson-Yeingst
Director of Portfolio Marketing, Data and Analytics
TIBCO Software
Emily Robertson is the Director of Portfolio Marketing, Data and Analytics, for the TIBCO Business Unit at Cloud Software Group. She has more than 20 years of proven experience building and leading worldwide product marketing programs for the B2B Software-as-a-Service (SaaS) market, and she lives her passion every day by ensuring customer value through products built on market-driven requirements.
Beerinder Rodey
Director, Product Management
TIBCO Software
Beerinder has over 10 years experience working with globally distributed SaaS and Hybrid platform solutions at scale. As a Director of Product Management for API Management, Service Mesh, and cloud-native platforms, a core focus area of his revolves around customer engagement and collaboration to improve the value of solutions provided.
Stefan Schneider
Partner Solutions Architect
Amazon Web Services EMEA
Since 2014, Dr. Stefan Schneider has worked as a Partner Solution Architect for AWS. He was one of the first Partner Solution Architects working out of Europe with European ISVs. Stefan worked with large european enterprise and manufacturing partners like SAP, Software AG, SUSE, and Bosch to bring their applications onto the AWS platform. His knowledge about mission critical software applications helped AWS to meet and exceed the reliability and scalability requirements of the AWS partners who went into the Cloud.
Carlos Cravo Silva
Information Systems Director
Alliance Healthcare Portugal
Throughout his career as a programmer, systems administrator, project manager, manager of applications & architecture, and IT manager in multinational consulting, industry, and logistics corporations, Carlos successfully implemented SAP ERP, WM Systems, CRM, BI, ETL, middleware integration, and data virtualization projects.
Colin Smith
Global Head of Value Engineering
Cloud Software Group
Colin Smith is the Global Director & Head of Value Engineering for Cloud Software Group. Prior to crossing over to the software industry, he worked as an investment banker covering the tech industry where he helped private equity sponsors buy & sell software companies. Colin is passionate about helping organization find new ways to leverage technology to achieve goals they never thought possible.
Fabio Tormen
Chief Information Officer
Venchi, Premium Italian Chocolate and Gelato
Fabio Tormen is currently serving as Chief Information Officer in Venchi, Premium Italian Chocolate and Gelato, where he oversees the Global IT organization and the digital transformation program. He has 20 years of experience in IT, primarily in the Consumer Products Industry having worked for Luxottica and Campari Group prior to Venchi. During his career, he has successfully led several strategic transformation programs across different area of the organizations, including global ERP implementations, insourcing and outsourcing projects, e-commerce and retail systems development.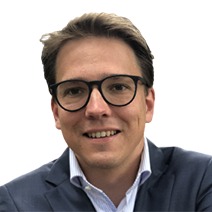 Martijn van Dongen
Cluster Lead Software Desk & Platform for Train Digitalization
Dutch Railways
Martijn van Dongen currently heads the Cluster Lead Software Desk & Platform efforts for Train Digitalization at Nederlandse Spoorwegen. Leading up to that role, he served as Senior Project Leader for Train Modernization, and then IT Fleet Manager. With degrees in mechanical engineering and technology management, Martijn is helping advance the "Train-as-a-Service" concept for a data-driven transit future.
Luigi Vassallo
Chief Technology Officer
Sara Assicurazioni
Luigi Vassallo has more than 20 years of experience in digital and technological transformation, including cloud computing, cybersecurity processes, business growth and development, strategic planning, financial management, telecommunications, network architecture and design, Amazon Web Services, and more. His expertise encompasses all facets of digital and technological processes, with a focus on administering ICT governance operations across multiple high-level projects and programs. Most recently, in his role as Chief Technology Officer (CTO) and COO at Sara Assicurazioni S.p.A., he leads the digital transformation program while acting as a member of the Strategic Committee and Direct Report to the Chief Executive Officer (CEO). He also directs all procedures related to cybersecurity and operations in planning, designing, and executing a new and efficient global Operating Model.